Highest Commitment to Safety and Quality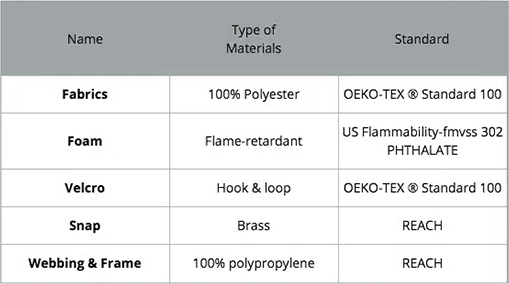 At NapUp, we have been very strict in choosing extremely high quality materials so that the product is as safe, and as comfortable, as can be. NapUp has been tested at a well- known, international laboratory and was found to comply with the highest global quality standards.

All the safety test made by

All Australian safety test made by

NapUp conducted various crash tests for head, chest and neck safety, as well as for side impact, under the US – FMVSS 213, NPRM 213 , EU – ECER44 and was found to fully comply with the safety standards. These tests were done at the acclaimed US Calspen organization, where leading car seat company's run safety tests on their product, including all car seats, booster seats and infant carriers.
The US Federal Safety Standards tests showed that the addition of the product did not alter the way the car seat or high back booster will perform in a crash.